What is the Inner City Youth For Change program?
The Inner City Youth For Change program is an opportunity for students primarily from Kalamazoo Public Schools or Kalamazoo Covenant Academy to work with mentors and peers to develop leadership skills, volunteer in the community, work as part of a team, work for effective change in the community and the world.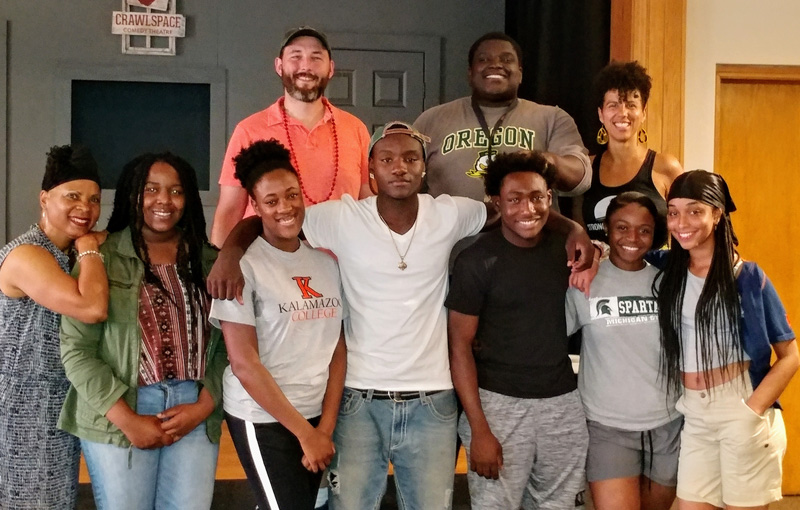 What will students do in program?
Monthly team meetings where students will gain knowledge on becoming an effective leader.
Students work on committees to plan and implement community service projects.
Students participate in monthly community service work.
Students complete monthly selfevaluations to gauge self-growth.
Students participate in a day-long team building retreat.
Students take on various leadership roles during team meetings.
Qualities of a Candidate
The student reflects a desire to be open to self discovery and personal growth, while having a teachable spirit and an awareness of their strong potential and maximizing their opportunities. The student is willing to be a team player, open to serve in their schools and community, possesses a desire to explore and expand their world view through traveling and serving nationally and internationally. The student will be dedicated to participating in team meetings, trainings and some students will take on the role of public speaking to inspire and share their experiences.
What can students expect from the program?
Develop leadership skills
Build relationships with new friends, mentors, peers, leaders, themselves.
Opportunities to see other parts of the state, country and world
Develop a deeper understanding of living standards in different cultures, economic statuses, resource needs and utilization in communities
Students can expect to be changed in their thinking and world view.
Apply to be a student!
Its fast and simple!